This thread is dedicated to the series of articles Combining The Evil. Here I'll post updates and answer any questions that may arise. I'll also be posting stuff that I, and the other staff of CHE, have discovered that goes with what is said in the articles. If any of you see or know of stuff that could've been mentioned to help make a point that I have missed or something new comes to light that helps a point, then feel free to post it as well!
With that being said, here's something that came up in the CHE staff chat forever ago that I never got around to placing within the article. Curtesy of TheOracleDragon's friend Wonderman, who provided us with scans to some old Biohazard book.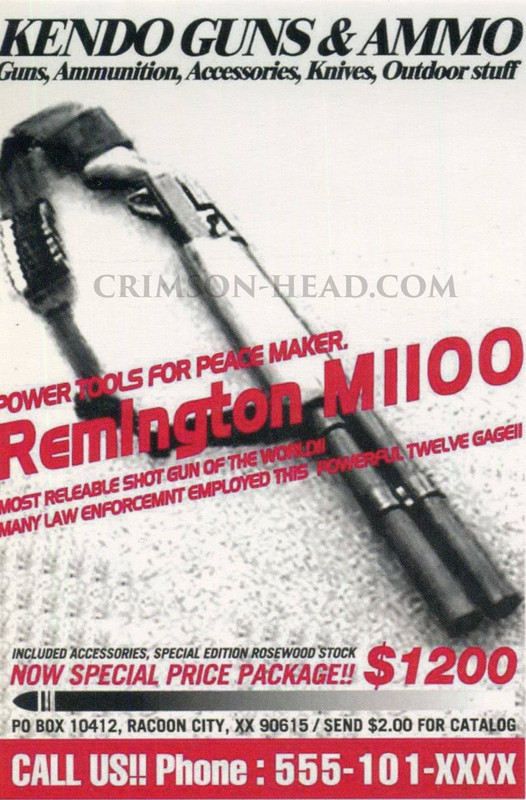 And here we have a cover of a magazine/catalogue called Kendo Guns & Ammo. In Inserting The Evil I say "the idea of a catalogue showing off guns available to buy and their prices fits fine" and here we are! With a cover for that catalogue! Now when we combine all this, we now know a lot more about one shop in Raccoon City than any other, from its business hours to its PO Box! At least until RE2make comes out and retcons everything.