Ok so everytime I have presented this to someone I felt like maybe I wasnt explaining myself right and needed the use of visual aid so I will do that here. Clancy's timestamps on his videos are all over the damn place and it really annoys me how Capcom can make such an amateur mistake.
How can they possibly release material and claim it is 'canon' when it cannot possibly fit. Thank god that Daughters managed to get the date right because the rest of the DLC cannot be considered as canon material due to such a major discrepancy.
I paid £20 for a bunch of garbage with one story mode that actually fits. The rest is crap which I have no interest in playing ever again.If Clancy's videos can be considered canon and the rule here is it's a mistake which we should ignore then why not say the samething for ORC, The Marvel comic, The Book, Gaiden hell it is open season let's just throw the movies in as well.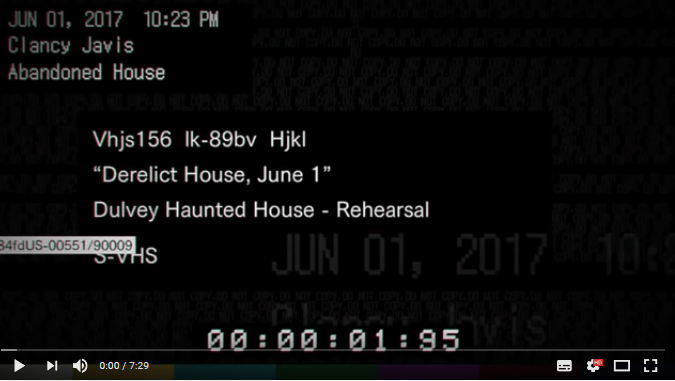 So as you can see in the Derelict House video Clancy enters the Baker's guest house with the Sewer Gators on June 1st 2017 at 10:23 PM. He then explores the house is captured by Jack and handed over to Lucas to take part in the Birthday video.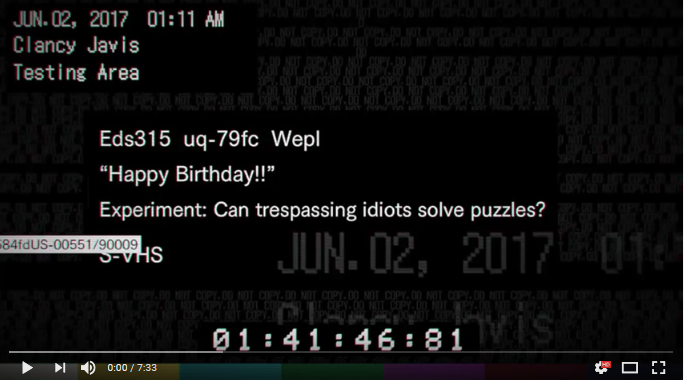 Clancy dies at the end of this video which begins on June 2nd 2017 at 01:11 AM. Which means from the time Clancy entered the Baker's guest house until the time he started recording his last video he was at the Baker's plantation for 2 hours and 37 minutes. No problems there.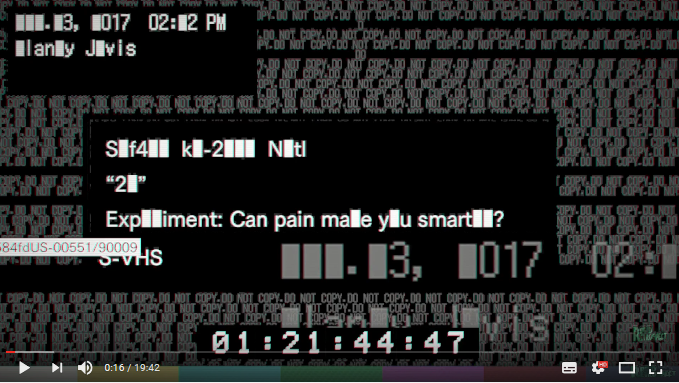 Here is where it all goes to shit. Ignore the date because it is simply irrelevant because we know Clancy was only there for 2 hours and 37 minutes and the only date change was at midnight from June 1st to June 2nd. So where the 3 comes from in the day section of the timestamp above is stupidity. So for this video to take place it needs to occur in between 10:23 PM and 01:11 AM. What is the timestamp for the '21' DLC video? Roughly 2:00 PM?? How? He was never at the Baker's home during this time!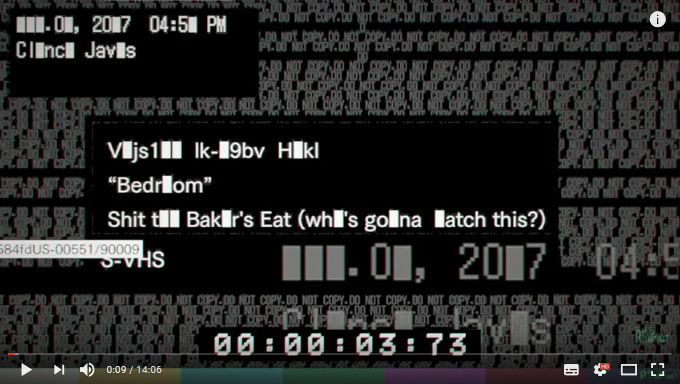 Same as above only this time for the Bedroom DLC and the time is even further away. Roughly 04:50 PM. Nope doesn't fit.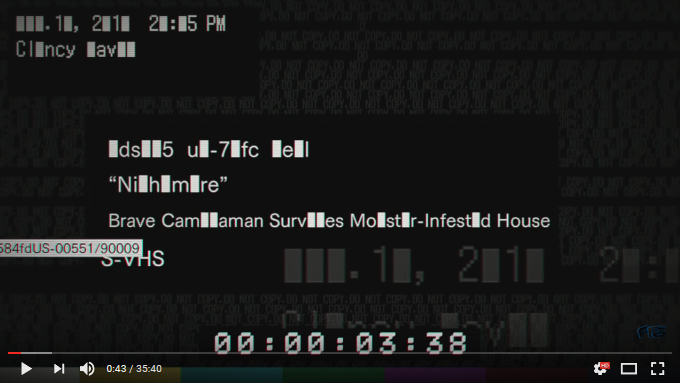 For Nightmare DLC which IS in the banned footage section of the DLC which is consistantly the story related DLC. Now the timestamp has changed to 24 hour time and it takes places at between 20:00 PM to 24:00 PM. This one could actually fit. However, the DLC consists of Clancy surviving UNTIL DAWN. Which takes about 5 hours in the gameplay timer countdown. Clancy didnt make it past 01:11 Am. He was not in the entire Baker Planation for 5 hours let alone for one DLC story.
So to sum this shit up. Either Clancy entered the Baker plantation the day before his Sewer Gator buddies. Was captured by Jack played a friendly game or tag with the molded in the basement for 5 hours then escaped and was caught by Lucas played a lovley game of Blackjack then escaped again only to be caught by Marguerite and tied to a Bed which he AGAIN escaped from and then left the Baker's home met up with Sewer Gators and thought hey I won't say anything about what I just went through the last 24 hours. I really want this job I will just keep my mouth shut and film the show. Or Clancy was burnt to a crisp got up played kiss chase with the molded, a game of blackjack, visited Kathy Bates and then finally sat down in the chair where Ethan finds him in and thought ok now im done.
When I pay this sort of price for DLC and get false advertising yeah it pisses me off. Fix the fucking time stamp of take this shit and shove it up your ass Capcom.